RSE GUARANTEE FUND
As of January 23, 2019 total amount of accumulated money at the guarantee fund, established under Republican stock exchange "Toshkent" since 4-q year 2015, reached 422 641 282,94 soums, 14847,83 US dollars and 162,42 Euros.
According to clause 11 of The clearing houses in the securities market, approved by the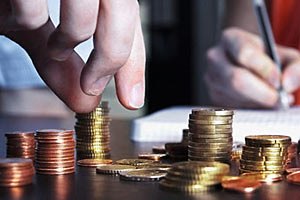 Cabinet of Ministers from April 29th, 2003 #196, the clearing house of stock exchange creates a guarantee fund to compensate an investor losses caused by a investment intermediary (broker), in the amount of 5% of commission due to investment intermediaries (entered into force from Sep. 23, 2015) .
Fund increases in the end of every trade day by withdrawing fixed part (5%) of the transaction commission to investment intermediaries. Nowadays, 37 investment intermediaries (RSE members) involved in the guarantee fund formation. Meanwhile, the highest amount of money in the fund belongs to "Kapital-Depozit" LLC (62,37 mln.soums) and "Portfolio Investments" LLC (4 703,96 $).
Accumulated money may be used only to cover losses of clients incurred through the fault of the intermediary.
Accumulation of money in the Guarantee fund started in 4 quarter of 2015.
23.01.2019